Design Lab
Ergonomics
Every GMT bag commits to the concept of lightweight design. We employ all-dimensional ultra-light material combined with an innovative EVA back panel for all bag models. The most popular GMT LIGHT is amazingly only 780g, leading the trend to choose the light backpack for children.


This trend has also been proved the efficiency of spinal protection technically: S-shape straps and three-dimensional back panel design make every GMT bag fit children's back well and the high elastic structure effectively supports children's spinal comfortably. We do our part to support the burden reduction and healthy life for every kid.


Besides, we have created different bag models with exclusive ergonomic features to meet different needs. Check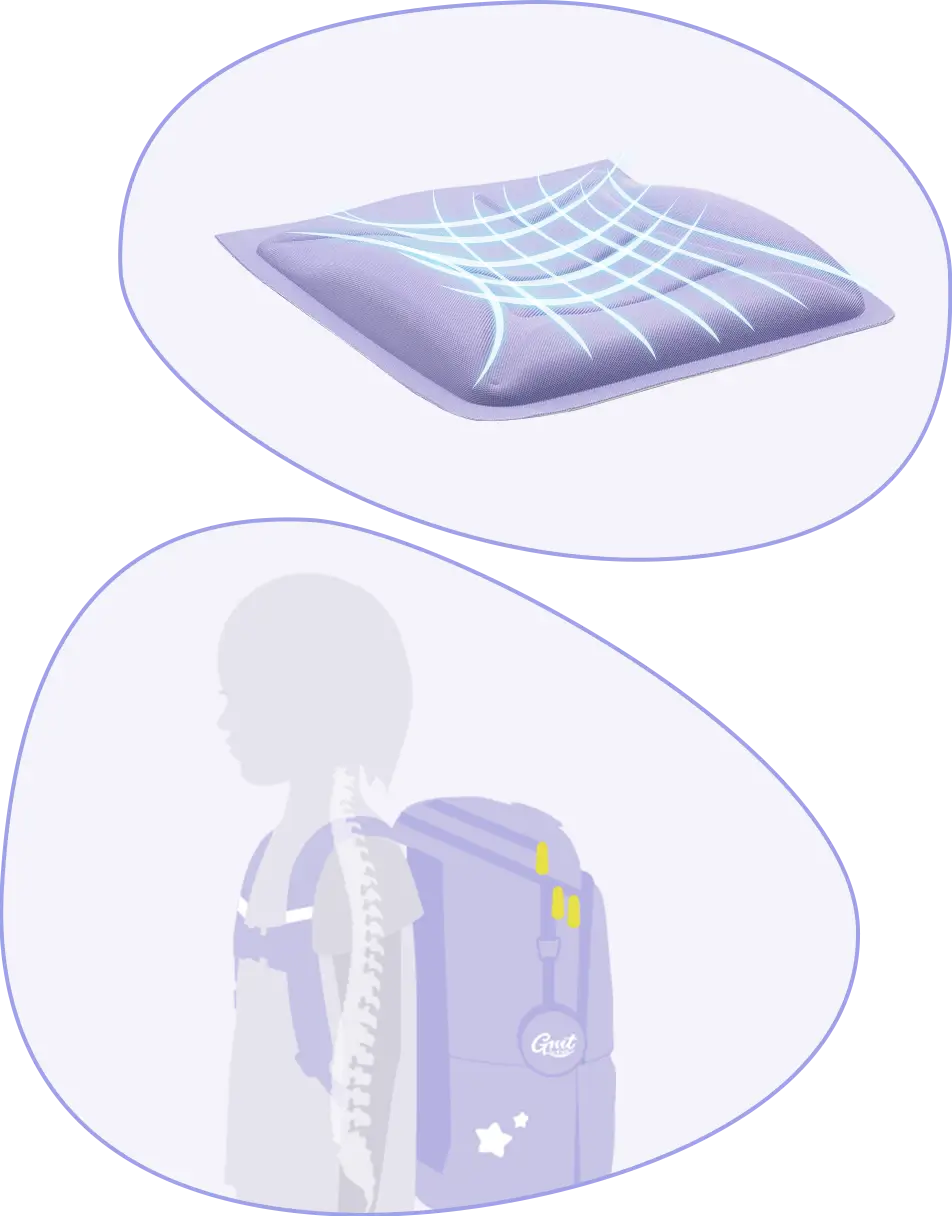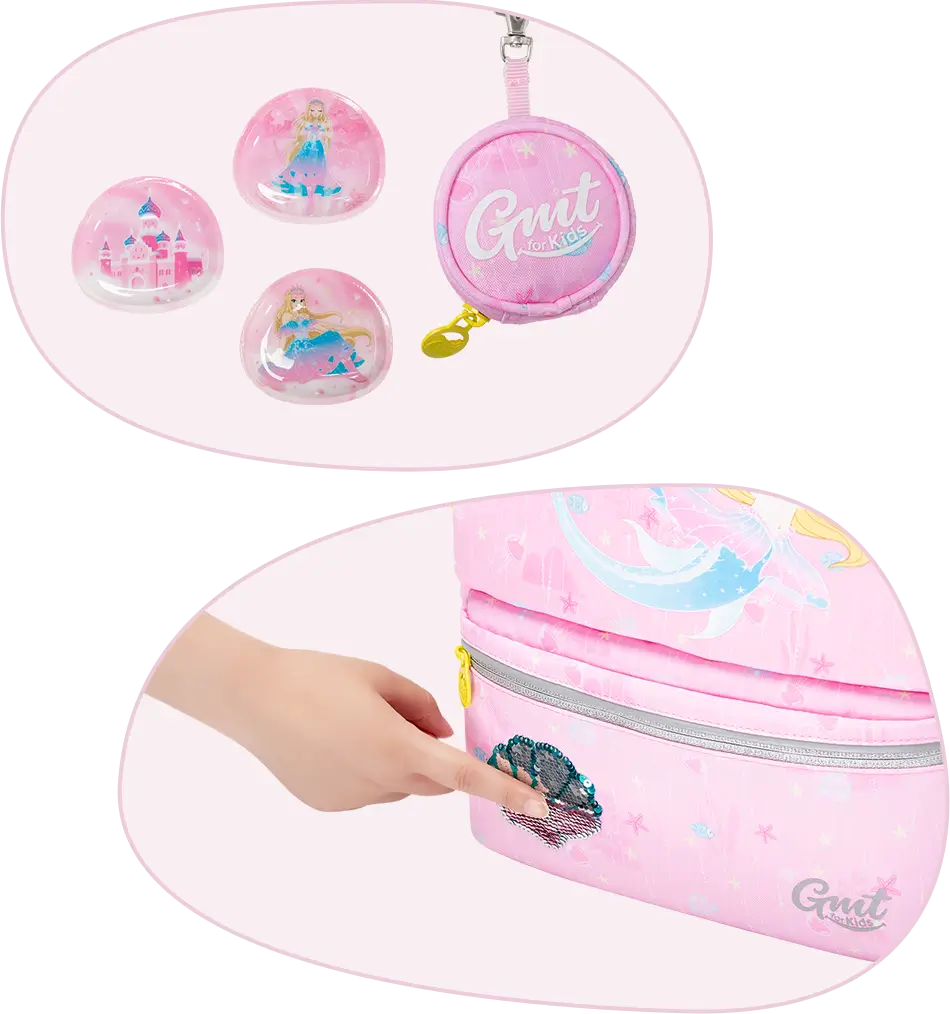 Fun For Kids
For parents of young children, the purpose of education is more a child's nature to preserve and respect their instinct to explore, inclusive of their behavior. GMT for kids creates every bag for a happy childhood.


We attach GMT LIGHT backpacks with customizable velcro stickers of different themes for boys who love sports, science fiction, and adventure and girls fond of magic, dream, and a colorful world. Other playful designs on bags light up every school day.
Fantastic Inspiration
We believe that, when we talk about a good backpack, we not only focus on quality and functionality but also care about image showing. So we take more time and energy to create stories for every cartoon image before manufacturing. If you look closely. You will find how much effort we spent on color, figures, and pattern matching.


The images are based on original concepts, and our goal throughout the process is to create one and another fantastic story for kids, the ones that will be repeated across all of the products that belong together. The search for inspiration begins with a broad search. We attend trade shows, track trends, do consumer surveys, and spend a lot of time talking to teachers, parents, and, of course, kids!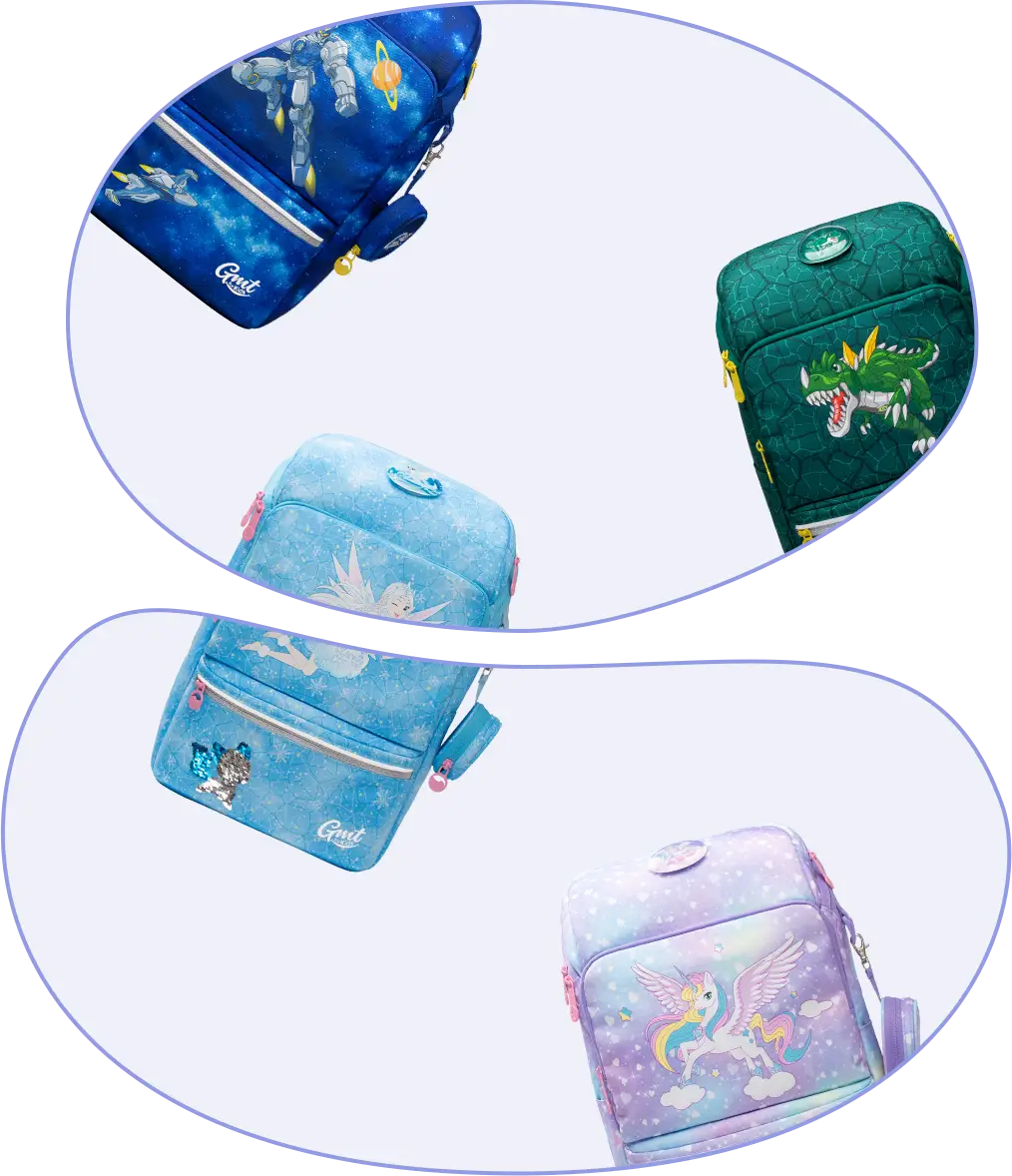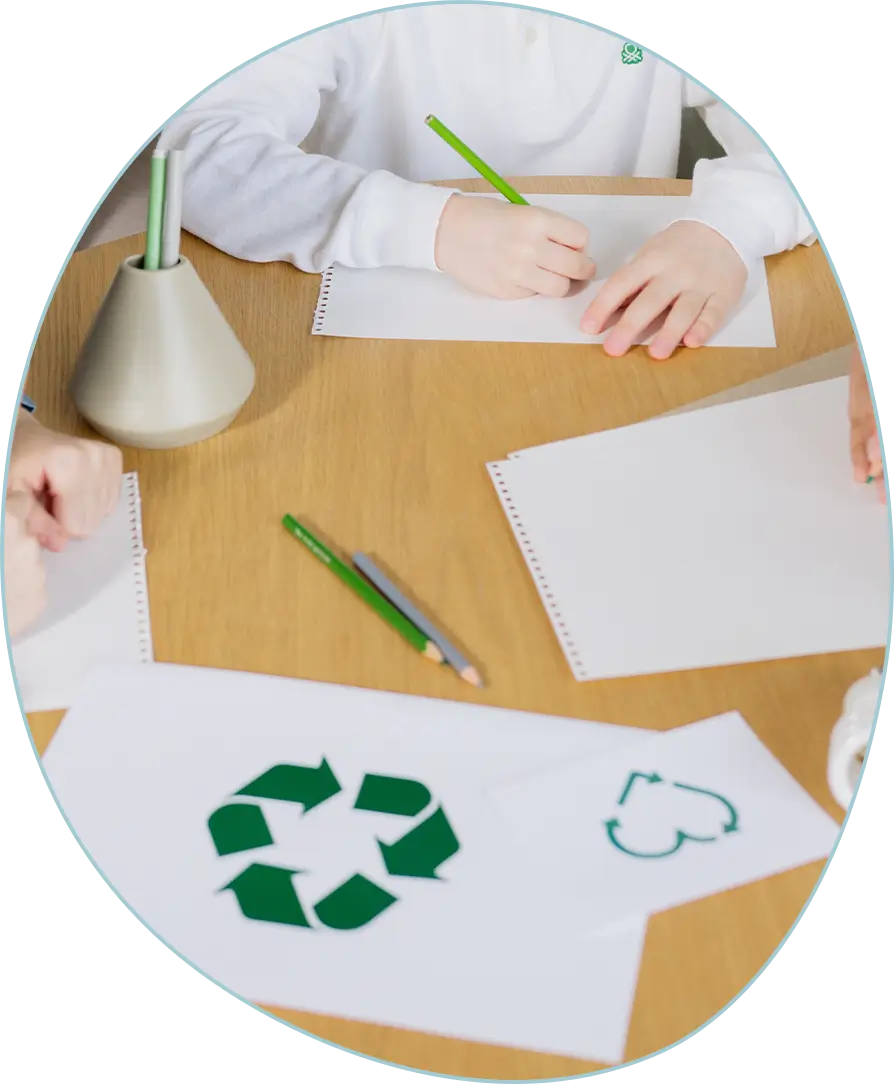 Sustainable Future
One of the best ways to reduce energy consumption in our daily life is to choose durable products especially textile products to reduce pollution and waste of every link. We also do our duty in this way. With more than 10 years' experience we provide manufacturing bags service for our clients, we know what they go through and what they need to handle wear and tear. That's why we can commit to creating a really good school backpack with durability and high quality.


Every GMT bag has been delivered to customers after strict controls and tests by multiple processes. Besides,we guarantee a no-questions-asked 3-year warranty to make every customer enjoy a happy shopping experience on GMT for kids.