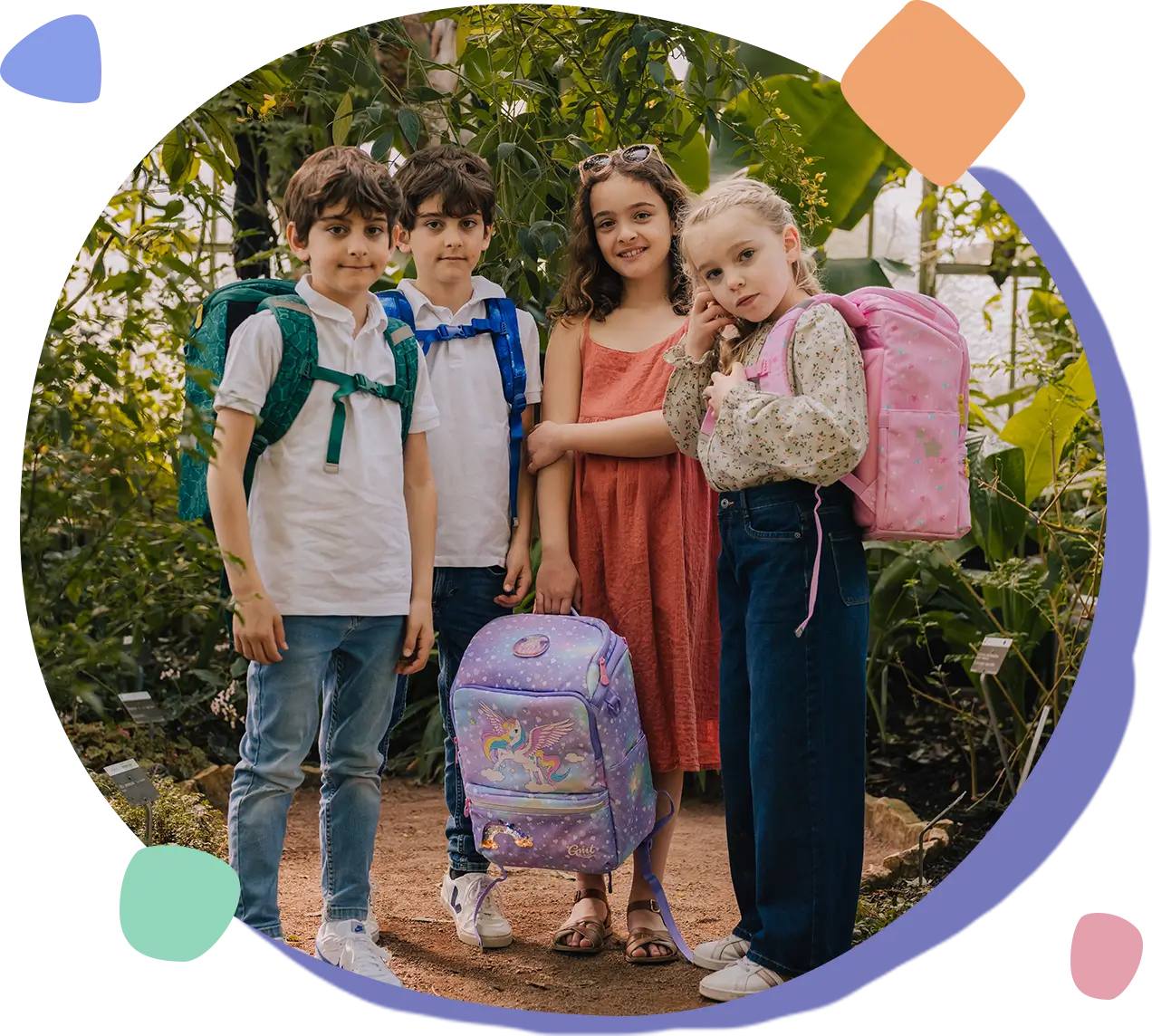 Our Story
Children's lives are shaped by learning and playing, two inseparable components. A carefree childhood allows them to let their imagination run wild and create their own fairytale world. An appropriate school backpack is equally crucial, as it plays an important role in children's physical development. Quality school backpacks enable effortless and comfortable carrying while also expressing the unique personality of the children.
Driven by a strong desire to provide better care and support for children's health, Lina Wang founded GMT for Kids in 2017. Through her unwavering dedication, she established a brand committed to developing ergonomic school backpacks. GMT for Kids continually seeks innovative solutions and explores new possibilities to reduce the strain on children's spines. To bring this vision to life, Lina Wang started the collaboration with Anne Mette Tveiten, a Norwegian mother, to design and refine the first professional spine-protecting school bag—an iconic square school bag born out of a deep-rooted love for children and their well-being.
A school backpack is more than just a simple school supply, it should professionally distribute the load on children's backs and support healthy growth. GMT for Kids innovatively developed a molded spine-protecting back panel with an S-shaped streamline design that fits the curve of the child's back. After hundreds of trials and innovations, GMT's iconic school bag achieved a large capacity of 22 liters and a weight of only 780 grams. It combines exceptional lightness, technology-driven spinal protection and comfortable carrying, earning recognition from families worldwide and setting a new industry benchmark.
GMT for Kids carries the future and dreams of children from start to finish. All the designs we create aren't just aimed at meeting parents' expectations. Instead, every detail is approached from a child's perspective, including their preferences for colors, patterns, and imagination.
Moreover, GMT for Kids is dedicated to sustainable development and aims to create a healthy future for children. Every school bag is meticulously designed with heartfelt intentions, providing hundreds of millions of elementary school students worldwide, promoting healthy growth.